Body
Judith Anya Samson has her FIRST solo exhibition OPEN NOW at Yaama Ganu featuring a vibrant collection of Anya's works from the last year, including a few feature works from Anya's Grandmother and creative mentor Dadda Samson.
Anya learned to paint from a young age, painting with Dadda, learning her craft and culture in the process. Now Anya is a strong and vivacious young woman, and a fearless artist to boot!
https://yaamaganu.com.au/portfolio/anya-coming-up-strong-the-journey-of-judith-anya-samson/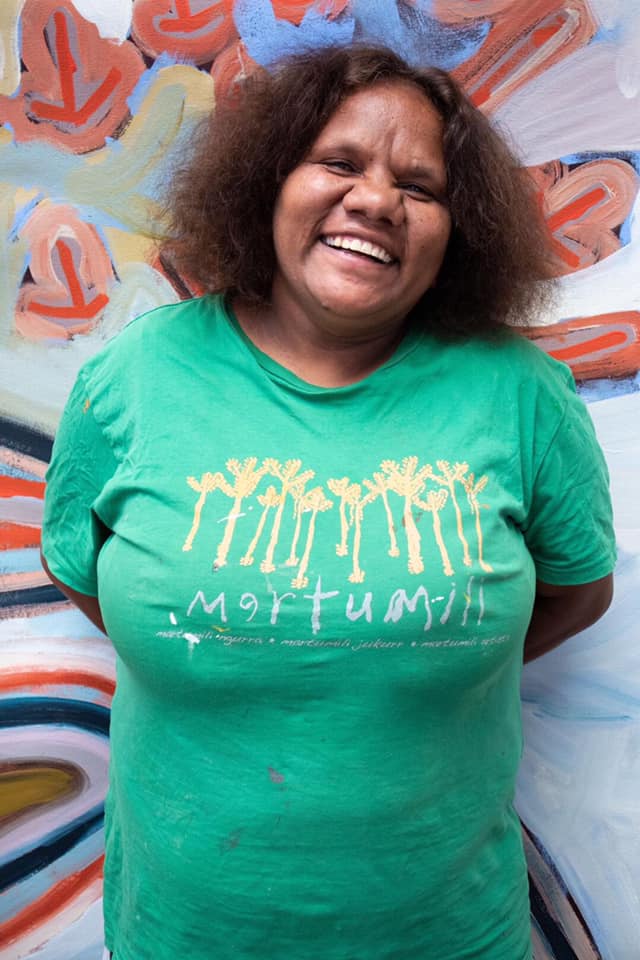 Although devastated to have travel plans to see the exhibition scuppered, Anya can feel the power of her show all the way from Martumili in Newman - "When I do my paintings I feel happy and strong. I feel happy for my Country where I grew up. That's my place. Where my Nanna been learn me to paint. I do my own style now- me, Anya. but I wanna go Yaama Ganu!!!"